Kidney exchange is becoming a very standard part of kidney transplantation in the United States, which is good news. But, as more and more transplant centers gain experience with kidney exchange, a good deal of it is being conducted within single centers: i.e. among the patients at a single hospital.
This is mixed news...since even more transplants can be achieved in thicker markets.
Here are some of the recent, celebratory announcements about exchanges and chains at Yale, in New Haven, and California Pacific Medical Center in San Francisco ...
8 patients, 4 kidney exchanges, all in one day at Yale New Haven Hospital
Members Of Successful 8-Person Organ Exchange Meet, Feel Like One Big Family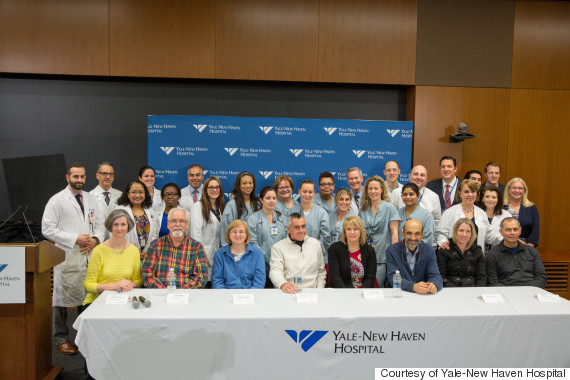 THE SCIENCE BEHIND A CRAZY 6-WAY KIDNEY EXCHANGE