The American Academy of Arts and Sciences reports on declines in jobs posted in the humanities:
Danger Signs for the Academic Job Market in Humanities?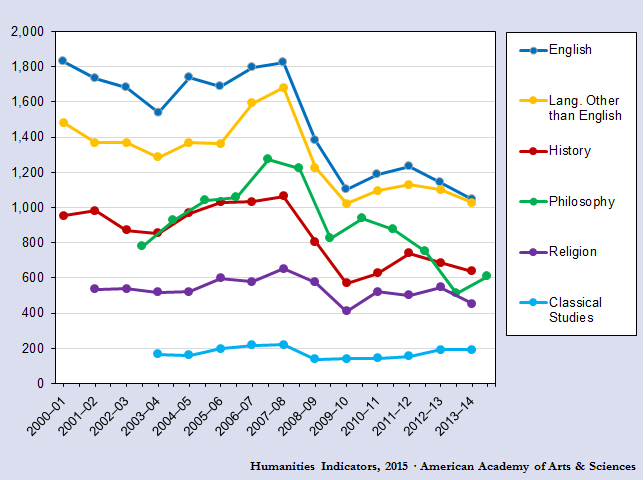 Sources:
Information drawn from published data from the national scholarly society for each field. (See endnote below for complete list of sources.) Counts represent the total de-duplicated number of positions advertised in the previous year. Philosophy counts are for the previous calendar year, while counts for all other disciplines are for previous academic year.