I'll speak at and become a foreign member of the Royal Academy of Economics and Finance (RACEF), in Barcelona this evening.
El Nobel de Economía Alvin Roth ingresa en la Real Academia de Ciencias Económicas y Financieras
Here's a recent article about RACEF, which is based in Barcelona, while the other Royal Spanish Academies are based in Madrid:
RACEF, la Academia con sede en Barcelona que ya cotiza en el Instituto de España
***************
And here's a photo (I'm the one in the blue shirt):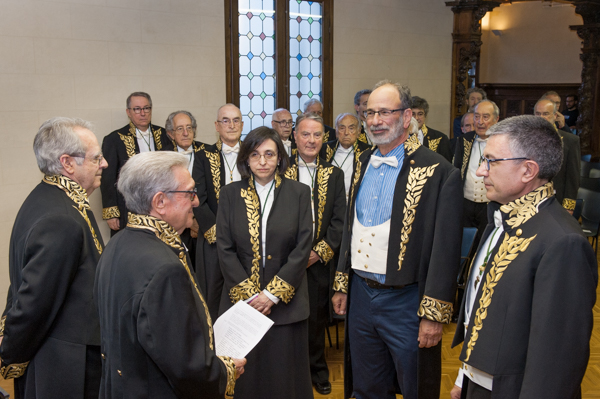 More photographs
here
.
Update: and here's a video, in English and Spanish.