Inside Higher Ed reviews "Inside Graduate Admissions." Here are the first few paragraphs of their review (and a link to the whole thing).
What goes on behind closed doors when professors decide who should get chance to earn a Ph.D.? Author of new book was allowed to watch. She saw elitism, a heavy focus on the GRE and some troubling conversations.
Ph.D. programs are one of the few parts of higher education where admissions decisions are made without admissions professionals. Small groups of faculty members meet, department by department, to decide whom to admit. And their decisions effectively determine the future makeup of the faculty in higher education. Politicians, judges, journalists, parents and prospective students subject the admissions policies of undergraduate colleges and professional schools to considerable scrutiny, with much public debate over appropriate criteria. But the question of who gets into Ph.D. programs has by comparison escaped much discussion.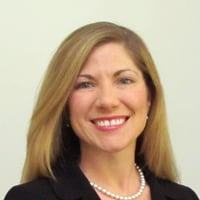 That may change with the publication of
Inside Graduate Admissions: Merit, Diversity and Faculty Gatekeeping
, out this month from Harvard University Press. Julie R. Posselt (right), the author and an assistant professor of higher education at the University of Michigan, obtained permission from 6 highly ranked departments at three research universities to watch their reviews of candidates, and she interviewed faculty members at four others. All the departments were ranked as among the top programs in their disciplines. To obtain this kind of access (not to mention institutional review board approval), Posselt had to offer complete anonymity. While her book identifies comments as coming from people in particularly disciplines, she reveals nothing about where the departments are, and she also hides most details about the applicants they reviewed.
To judge from the book, the faculty members she observed did not present her with a scripted and idealistic view of admissions. They were frank about things that they are unlikely to have shared in public.
For instance, those whose programs were not at the very top of the rankings frequently talked about not wanting to offer a spot to someone they believed would go to a higher-ranked program. They didn't want their department to be the graduate equivalent of what high school students applying to college term a safety school. In this sense many of these departments turned down superior candidates, some of whom might have enrolled.
******************
And here's a conversation with the author in the Chronicle of Higher Ed:
Inside the Graduate-Admissions Process
A study finds the pervasive misuse of test scores and too much homophily